Join us for expert tuition in a relaxed atmosphere. Our workshops are led by inspiring and friendly professional musicians. Small group workshops are affordable and great fun.
Where?
The Ropewalk in Barton-upon-Humber in the Ropery Hall end of the Ropewalk
Ropewalk website
When?
Saturday mornings
Cost?
Under - 18s £4
Adults £10
Book a Place
Contact us by email or via our Facebook Group
email: info@folklincs.com
Beginners & Improvers Workshops
Contact us by email or via out Facebook Group
Accordion
Fiddle
Guitar
Bodhran
Folk Ensemble
Folk Song
Concertina
Melodeon
OPEN MORNING
Come along to the Ropewalk and meet the tutors and try out the instruments.
All welcome.
Saturday 22 April 2023 10am to 12 Noon
The Ropewalk,
Maltkiln Road, Barton upon Humber
DN18 5JT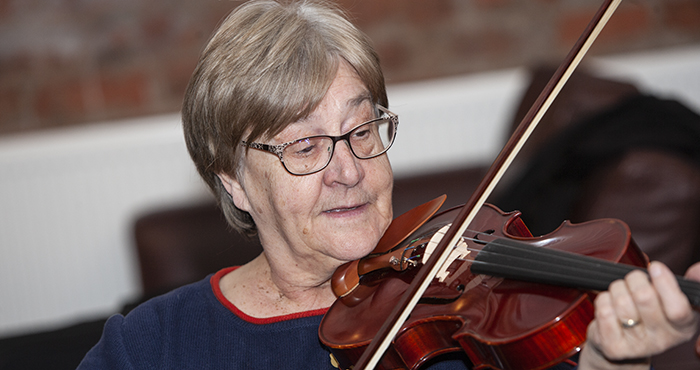 2023 Workshop Dates
9 September 2023 OPEN MORNING
16 September 2023
30 September 2023
27 May 2023
14 October 2023
28 October 2023
11 November 2023
25 November 2023
Our Autumn term starts on 16 September 2023
Terms & Conditions
We cannot give a refund for missed workshops, including sickness absences. Refunds can be given if your course is cancelled or closed early.
Termly Fees
Under 18s: £24 for a six-week course or £4 per week if the course is shorter.
Over 18s: £60 for a six-week course or £10 per week if the course is shorter.

Note: If young people have enrolled on an instrumental course and wish to join the youth ensemble, it will be £10 extra per term. If the ensemble is the only workshop, the feE will be £24.